In Werba, we have professionalized material handling and processes according to the requirements and methods of international companies engaged in similar activities that serve as a model for our constant development.
Moreover, one of our main commitments is to satisfy customers and suppliers, offering the highest quality, best service and fair treatment. For this reason, we are now the leading recycling company in the Uruguayan market.
Meeting the needs and requirements of suppliers and clients and working professionally are essential to create a healthy environment that allows us to constantly improve our performance.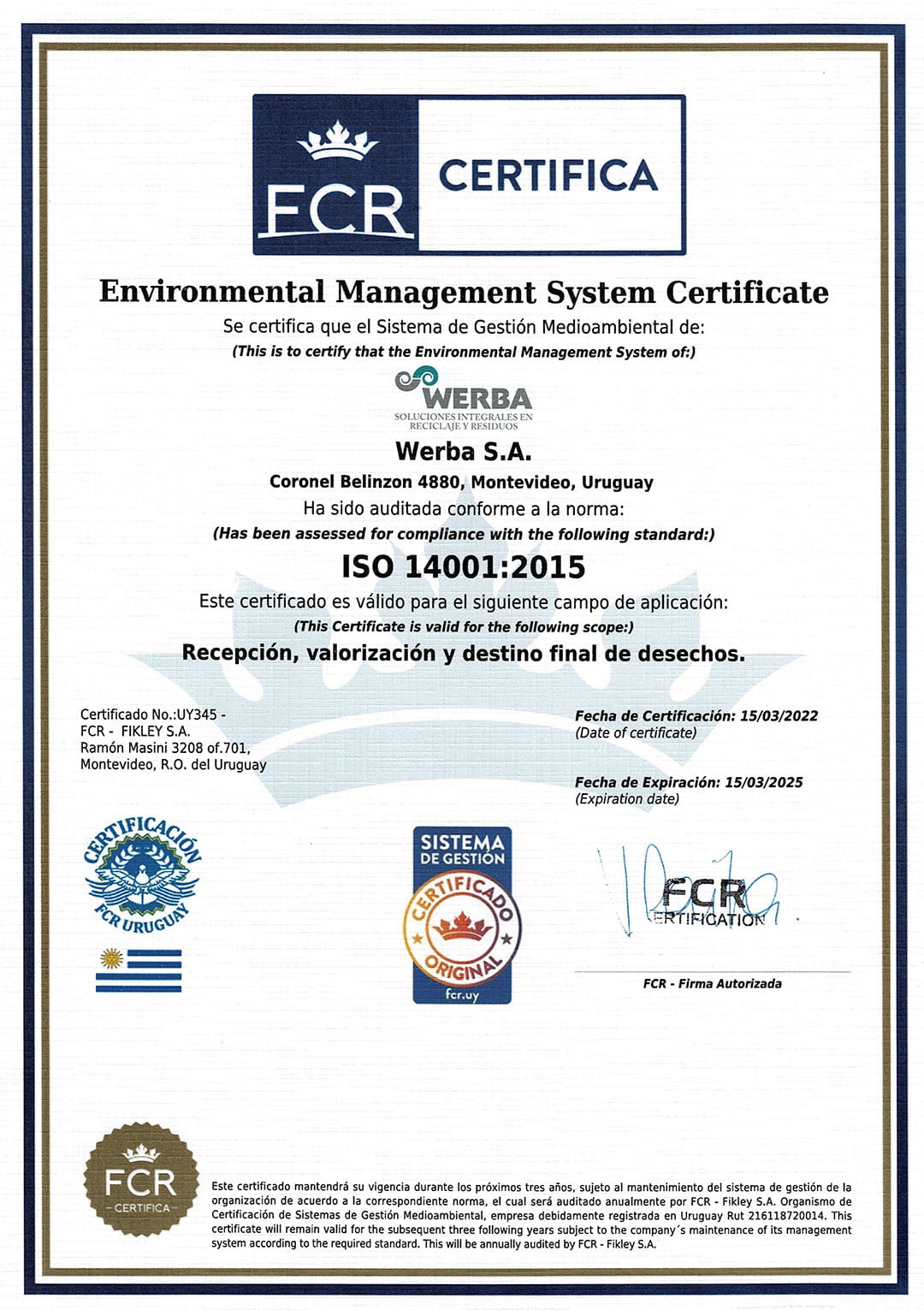 Werba is one of the 550 companies from over 55 countries affiliated to BIR (Bureau of International Recycling), an international trade federation that represents the global recycling industry.
This organization has provided us with the opportunity to work with leading companies worldwide. In addition, we have mutually benefited from new technologies and ways of processing materials and consequently pushing the knowledge boundaries in the recycling market.
Since Uruguay does not hold non-ferrous natural resources, the recovery of non-ferrous materials is a key factor for both environmental protection and the economy.